Your audit is key to understanding your business' full potential.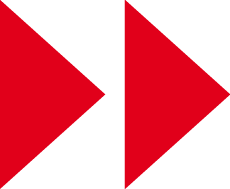 Audit
At Nortons, we believe that your audit should be an integral tool for your business. Your audit is a key component of information for your management team's processes and functions.
Our team will take time to fully understand your business and the way that you operate. We will ensure that issues are identified, trends are recognised and commercial realities are fully understood. Final reports generated by our expert team will give you an independent and accurate review of your business, its processes, practices and financial position.
Owner-managers value our professional approach and the extra mile we go to, to build good relationships with them. Our streamlined services provide large corporates across a wide range of sectors with independent evaluations of their overseas businesses.
Audit services we provide include statutory audit, internal audit and audit of pension schemes.
Statutory Audit
The international nature of our clients means that we are accustomed with: 
We manage each process to ensure that there is minimal disruption. Our reports and management letters provide a timely insight of commercial advice and constructive comments. 
Internal Audit
We currently perform two distinct services:
External Audit of an entity's Internal Control over Financial Reporting
Internal Audit as an Outsourced Function
We work with our partners overseas to ensure that internal controls are rigorously tested and that risks are identified and reported.
Internal Audit as an Outsourced Function
We provide an outsourced Internal Audit (IA) function to assist group management in meeting their regulatory requirements. 
Our team will ensure that control policies have been communicated and are in place to improve their internal controls. All aspects of the business will be covered by the audit including both financial and non-financial. We will discuss current controls and procedures with management, perform detailed tests to ensure controls and procedures are being communicated and adhered to. Our team will make recommendations where they are not currently effective and liaise with senior management and external auditors to produce insightful reports and documentation.
We assist global clients in providing local regulatory statements that include annual 10K SEC filing concerning management's assessment of Internal Control over Financial Reporting. We help new owners to understand the control environment of a newly acquired Group of entities to aid integration. We also act for owner-managed businesses to confirm that their businesses are compliant and well run. 
Accounts Preparation
We understand that some companies may need assistance with the final preparation of their accounts and not necessarily a formal audit. Our team will ensure that accounts are prepared and delivered at a high standard. Our experienced approach allows us to build a trusted relationship with our clients and help guide them through their business and its needs.
Nortons Assurance Limited is registered with the PCAOB to enable us to undertake audit work and report on US listed companies.
Nortons Assurance Limited is registered to carry out audit work by the Institute of Chartered Accountants in England and Wales. Details of our audit registration can be viewed at www.auditregister.org.uk under reference number C004419224.
---