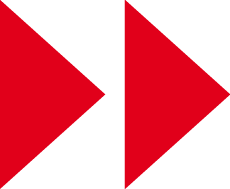 Legal Notice
Disclaimer
The contents of Nortons Assurance Limited's publications are made available for information purposes only. They do not constitute an offer.  Nothing in our publications should be relied upon as constituting legal or other professional advice and advice must be obtained from a suitably qualified professional before applying the information to particular circumstances.  
Neither Nortons Assurance Limited, nor any of its subsidiaries or affiliates accept any responsibility whatsoever for any loss occasioned to any person no matter howsoever caused or arising as a result, or in consequence, of action taken or refrained from in reliance on any of the contents of our publications.
This website contains information about our services and areas of expertise; none of this constitutes an offer. It is provided for general use only and is subject to change without notice. Whilst we attempt to ensure its accuracy and completeness, none of the information on this website constitutes professional advice and should not be relied upon. To the fullest extent allowed by law, we do not accept liability for any loss which may arise from reliance on the information on this website. Detailed specialist advice should always be obtained before taking or refraining from any action.
Regulatory
Nortons Assurance Limited is registered to carry out audit work by the Institute of Chartered Accountants in England and Wales. Details of our audit registration can be viewed at www.auditregister.org.uk under reference number C004419224.
Modern Slavery Act Transparency Statement
Please click here to read our statement.
Copyright 
Copyright of all information, text and images featured on this site is owned by or licensed to Nortons Assurance Limited.
Privacy and Data Protection 
Nortons is committed to respecting the personal data you supply to us. The information we collect will be relevant to the purposes for which it is to be used and we will do our utmost to ensure that such data will be accurate, complete and kept up to date. Please see our Privacy Policy for further details.
You can update your details and/or unsubscribe from our communications at any time by contacting info@nortonsassurance.com
For further information, please contact Norton Assurance Limited at the address below:
Highlands House
Basingstoke Road
Spencers Wood
Reading
Berkshire
United Kingdom
RG7 1NT
Email: info@nortonsassurance.com