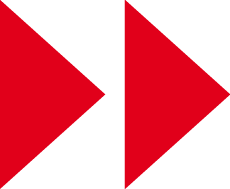 GDPR Compliance
GENERAL DATA PROTECTION REGULATION (GDPR) CREDENTIALS STATEMENT
1. Who we are and what services we are providing
 Nortons Assurance Limited ("NAL") (Company No. 09823227) whose registered office is at Highlands House Basingstoke Road, Spencers Wood, Reading, Berkshire, RG7 1NT.
Designated contact: Jackie Biggs, Data Protection Officer:   j.biggs@nortonsgroup.com 
Services provided:  Audit, accounts preparation and other services as set out in our Services Agreement with you (the "Services Agreement"). 
2. Personal data being controlled and controlling activities
The personal data being controlled by NAL as Controller is that which the Controller has supplied to NAL or which NAL has obtained or created in order to provide the services in accordance with, and as notified in, the Services Agreement. The controlling activities undertaken by NAL are as set out in that contract.
3. Data security
NAL is a member of the Vistra Group of companies and we share offices, systems and control processes with other Vistra companies.
The Vistra Group has published information relating to its data security measures. Please go to https://www.vistra.com/security for details.
4. Confidentiality
Our employees are bound by contractual confidentiality provisions in their contracts of employment. In addition, employees are required to complete an annual declaration confirming their awareness of Vistra confidentiality and security procedures. Compliance with any group policies relating to data protection and confidentiality of information is mandatory.
5. Use of Sub-Processors
NAL is in the process of seeking and obtaining similar Credentials Statements or equivalent from Sub-Processors who process the personal data which is the subject of our contract.